Start your day with a Blok.
Capture your ideas as they flow, with a notebook designed for creatives of every profession.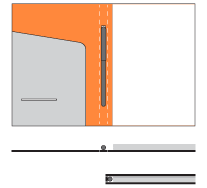 Pen Holder
Never get stuck without a pen again. BLOK Books feature a pen holder built into the open spine of the notebook. After all, what good it paper without the power of the pen?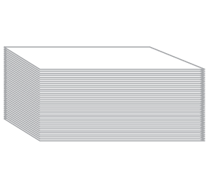 Acid-free, Archival Paper
We pack 144 pages of smooth, acid-free paper into every BLOK Book. The paper is smooth, but not slick. It's substantial and opaque enough to write and draw on both sides. Easy on pens, easy on you.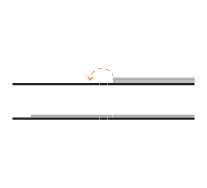 Layflat Design
We designed BLOK Books to lay flat when opened. It's called an "open spine" but that just means the book will open up to all of your ideas and allow you to use our notebooks in all situations.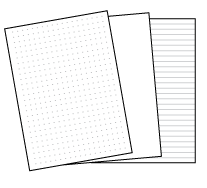 Three Page Options
BLOK Books can be ordered with ruled, grid dots or blank pages to fit the way you record your thoughts, ideas and sketches. Your choice of pages just waiting to be filled.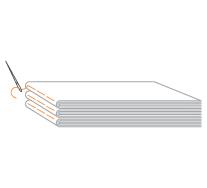 Smythe Sewn
This means the pages are stitched together, not glued. They won't fall out—ever. This method also allows BLOK Books to open flat and show off the colored thread we used for contrast next to the bright white pages.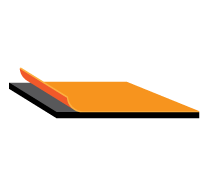 Laminated Cover
Our laminated cover is durable and protective, ensuring your thoughts and ideas remain safe. Inside there's a pocket to hold whatever creative contents you come across.
Carefully Crafted
BLOK Books are made in small batch runs and not on a mass production line. Our bookbindery brings hands-on care and craftsmanship to each notebook.
Our Story
We are David Rengifo and Steve Smit: designers, artists, and owners of Rain Visual Strategy + Design. We have always used pen and paper to sketch, brainstorm and create. For us a notebook or journal is the easiest and most natural place to jot down ideas as they come to mind. After filling dozens of notebooks over the years we decided to make one of our own.
We developed BLOK Books with the creative process in mind. The BLOK Book lays flat, has great paper and even has a place for your pen. It's perfect for anyone who writes, thinks or draws.
Whether you're a thinker, writer, musician, designer or artist, a BLOK Book is for you. Conquer Your BLOK.
Why BLOK?
BLOK Books are not too large, not too small. We designed them to always stay by your side, allowing you to capture thoughts as they come, no matter where you are. Never lose an idea again.